Ad blocker interference detected!
Wikia is a free-to-use site that makes money from advertising. We have a modified experience for viewers using ad blockers

Wikia is not accessible if you've made further modifications. Remove the custom ad blocker rule(s) and the page will load as expected.
Matsukaze Tenma
Data
Gender
Male
Position
Midfielder
Number
8 / 18
Element
Wind
Team
Raimon
Tenmas
Raimon (Chrono Stone)
Entaku no Kishi
El Dorado Team 03
Chrono Storm
Shinsei Inazuma Japan (Movie)
Shinsei Inazuma Japan (Galaxy)
Matsukaze Tenma is the main protagonist of the Inazuma Eleven GO and Chrono Stone series. He is a midfielder and later on the captain of Tenmas, Raimon, Chrono Storm, Shinsei Inazuma Japan in the movie and Galaxy.
Mixi Max + Mixi Max Hissatsu
Edit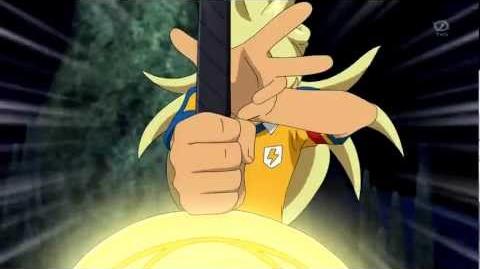 Shinsei Inazuma Japan (Galaxy)/Earth Eleven
Edit
Hasha no Seiten
Edit
Mixi Max/Mixi Max Hissatsu
Edit
Inazuma Eleven GO the Movie: The Ultimate Bonds Gryphon
Edit
Keshin/Keshin Armed
Edit
Keshin Fusion/Keshin Fusion Hissatsu
Edit
Shinsei Inazuma Japan (Movie)
Edit