Hey minna !!! I just watched the NEW PV for the Inazuma Eleven Go Galaxy Big Bang/Supernova Game and guess what ? I saw the S.I.J. members using animals during the match O____O||| 
Look: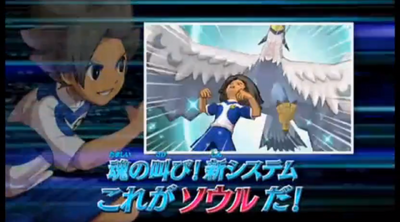 PS, here the PV link ~
https://www.facebook.com/photo.php?v=429491433836852
---
Konoha !!! OMG ! She has released a quater of her soul ! >w< I think she maybe the first SIJ member to release a soul :3 What do you think ?
29/8/13
Fubukiya
Ad blocker interference detected!
Wikia is a free-to-use site that makes money from advertising. We have a modified experience for viewers using ad blockers

Wikia is not accessible if you've made further modifications. Remove the custom ad blocker rule(s) and the page will load as expected.